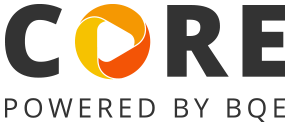 Core Partner Signup
Thank you for developing an app to add value to BQE Core clients!
As a Development Partner, you have access to the Core Public APIs, documentation, code samples, Core account, support, and more. The process from contact to publishing in the Core marketplace includes:
Tell us about your app and plans for working with BQE Core.
Sign up for a Core Developer Partner account and a BQE Core account.
Develop your app integration with BQE Core.
Submit your solution for review.
Provide logos, features, benefits, screen shots, videos, etc. and other information for the Core marketplace.
Respond to Core clients wanting more information, submit blog posts, and work with BQE to inform and educate clients about your app.
Get Started