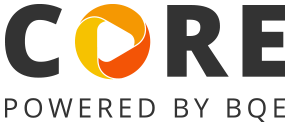 Core Developer Signup
Thank you for using Core APIs to add value to your firm!
You need to be a Core client to use our public APIs.
Review the Core Public API documentation, code samples, and create your project plan, As needed, contact API support ().
Develop your app integration with BQE Core.
Should you decide you want assistance with your project or want to hand it off to BQE consultants, contact your BQE Account Manager or BQE Professional Services.
Get Started